A look at where cannabis stands now and where it's headed for those interested in doing business in the NJ cannabis industry.
If you're curious about doing business in the cannabis industry or want to open a dispensary, don't miss this virtual panel discussion with some of NJ's top canna-business advisors and industry leaders.
Event details:
A 90-minute virtual panel discussion on Thursday, October 6th beginning at 10:00am. Additional time is allotted for Q&A.
Featuring an Expert Panel on New Jersey Cannabis: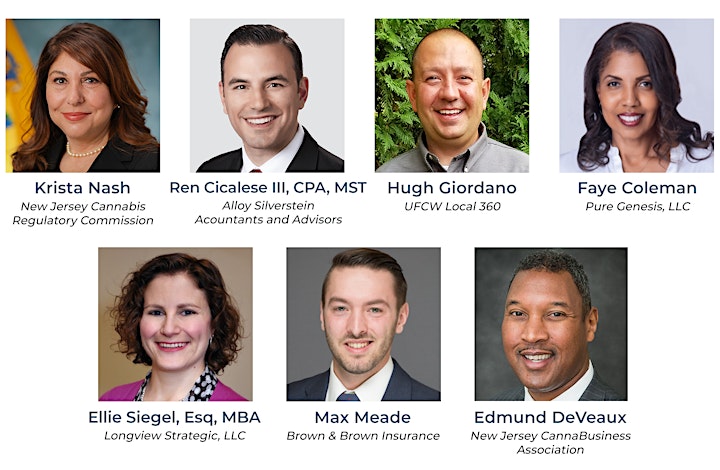 What our experts bring to the panel:
Direct insight from the state's NJ Cannabis Regulatory Commission (CRC)
Business, tax, legal, and insurance considerations
Employee union requirements for businesses with over 10 employees
Hear from a successful cannabis business owner
Discussion and Q&A moderated by the New Jersey CannaBusiness Association
Who should attend:
Members of the South Jersey business community to be aware of the latest industry growing and thriving in the region;
Curious business owners who seek to do business with other businesses within the Cannabis industry;
Prospective medical and recreational dispensary owners and those looking to open or expand business lines in the Cannabis vertical;
Anyone in New Jersey who wants to catch up on what progress has been made since legalization and what the future entails for the growing industry.